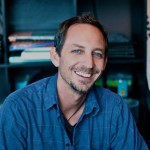 GET A FREE SAMPLE OF MY BOOK (50 pages free) And other cool Numerology Stuff. 
Aloha From Hawaii. Numerology is a powerful ancient art and science. I have studied many systems and reviewed most of the information available on numerology. Many systems are overly complex and most information is shallow at best.
I want to share with you some of the secretes of the Ho'olokhai Numerology System. It is rare, highly accurate, and easy to use.  This is not machine generated stuff. I have used it for relationships, health, personal development, group dynamic, and business.
---
Private Numerology Lab
We value your privacy and would never spam you
---
You can check out some free videos and other great content by entering your email below.  You will get instant access to my Private Numerology Lab and you can determine for yourself the value of the Ho'olokhai Numerology system.
Simply enter your email below and you will get instant access to my private numerology experience lab. AND You get a 50 page sample of the numerology book (This is available for a limited time.)
This is private stuff that I am only making available for a short time, so please do not share it – aloha, Tyler Mongan
---
We value your privacy and would never spam you